From resin parts' design to mass production we support everything, including material selection, optimum design of molded parts, narrowing molding conditions, and small lots, delivered quickly, based on the know-how that we have accumulated over many years.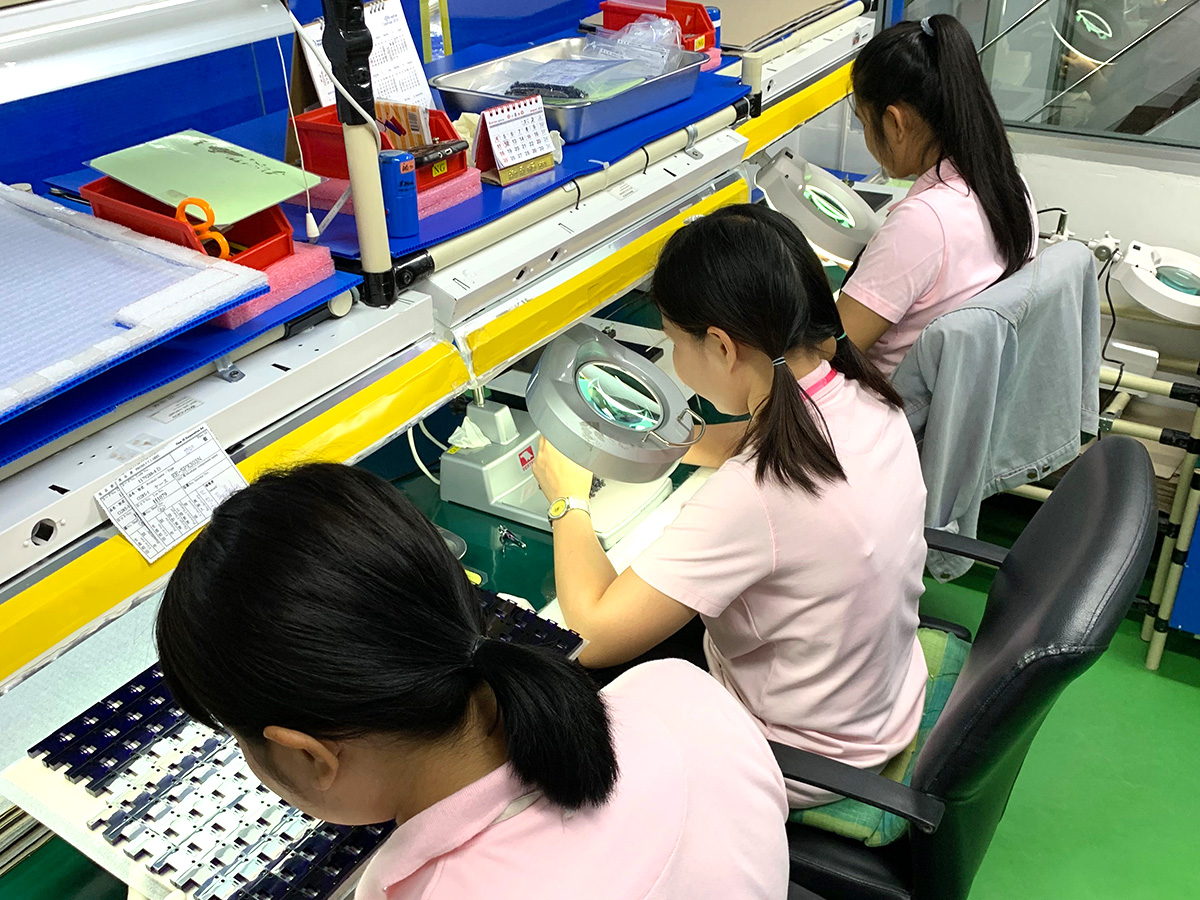 Visual inspection
We check the important quality control items every hour.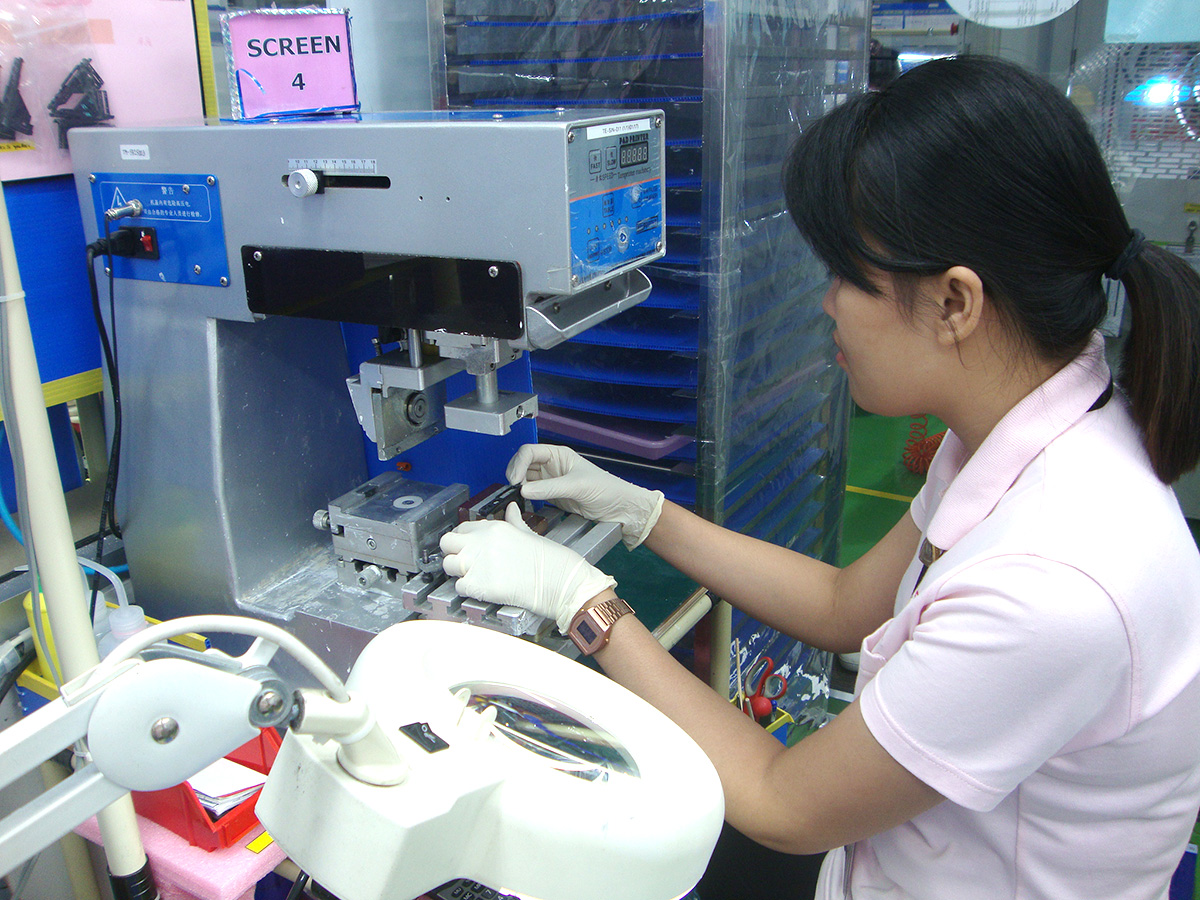 Pad printing
We support not only resin molding but also handle screen printing and pad printing.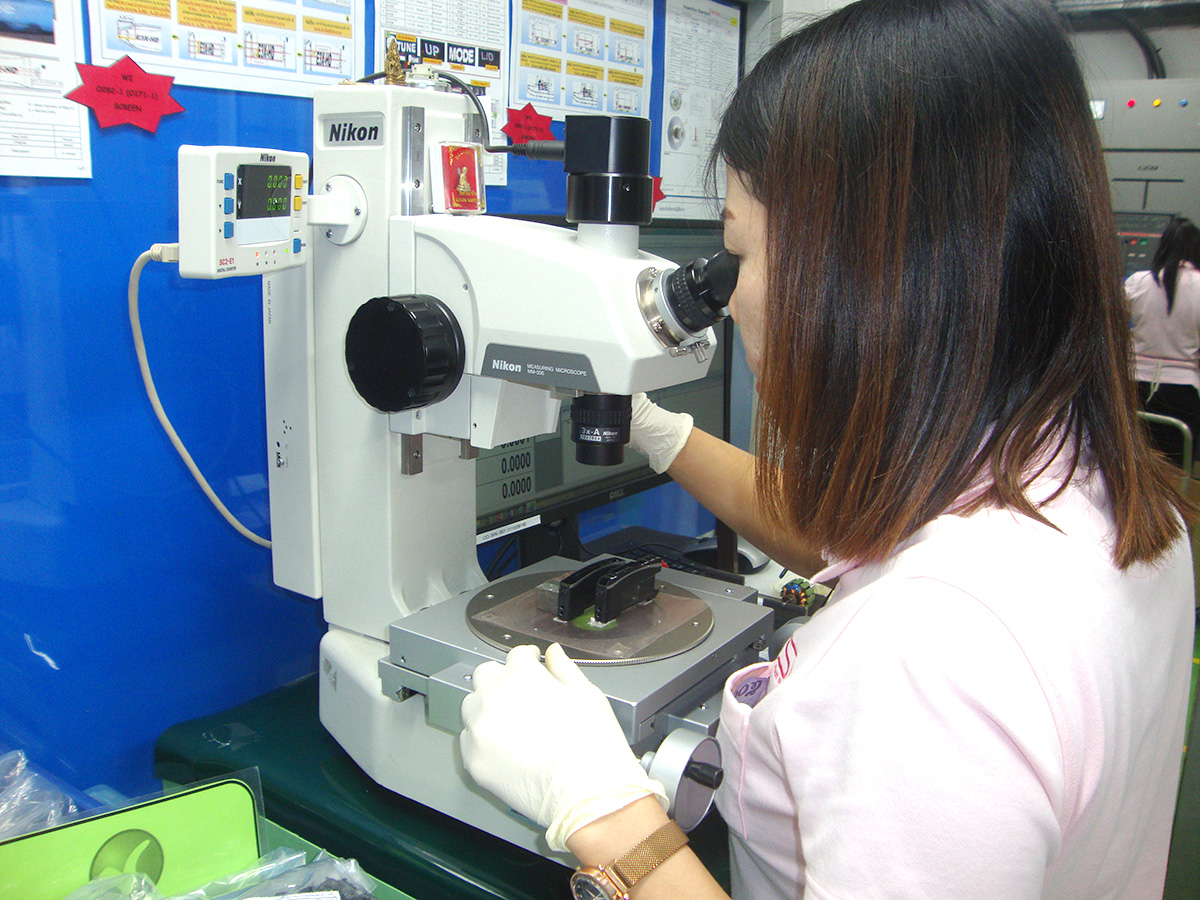 Dimensions confirmation
We check dimensions to the level of microns every hour, along with the important quality control items.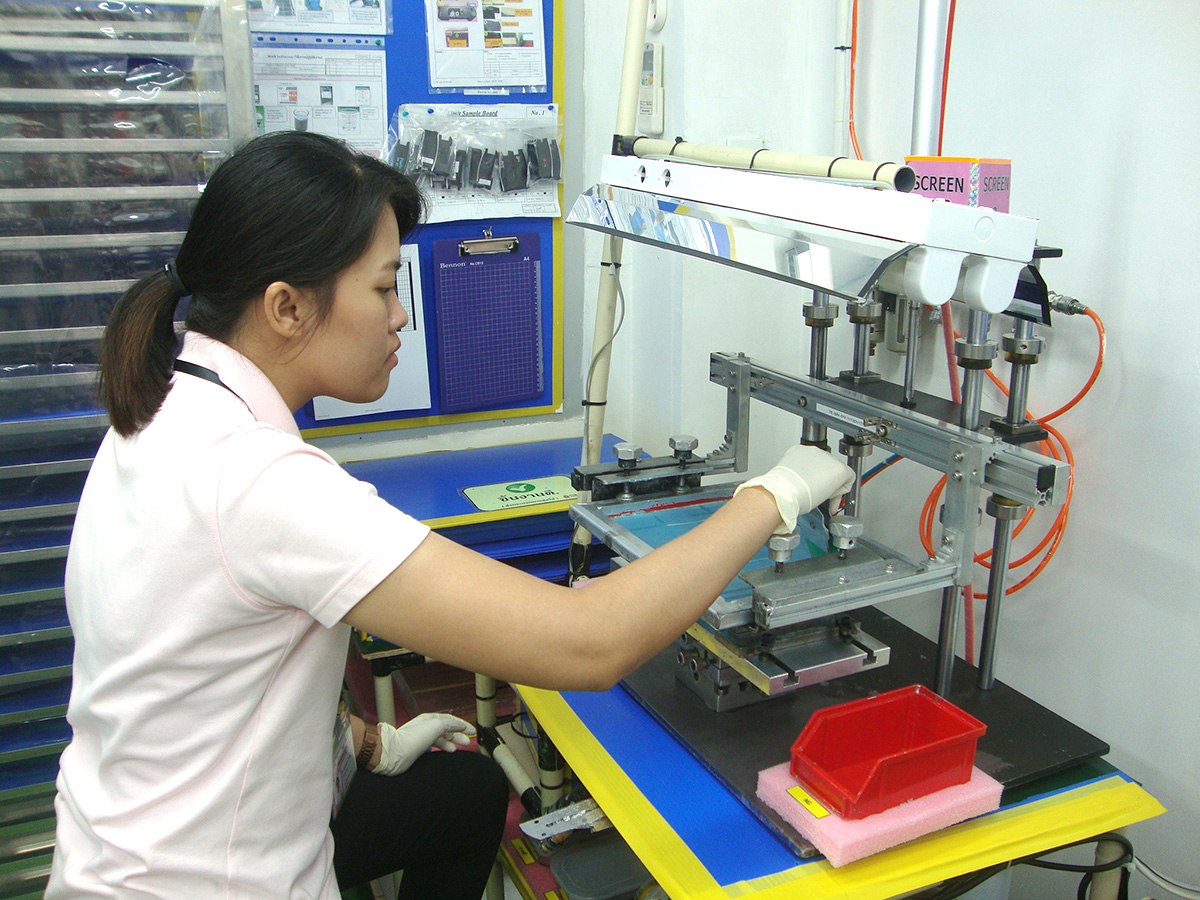 Press fit
Many of our products are molded goods for electrical parts, and we press metal parts etc. into the molded goods.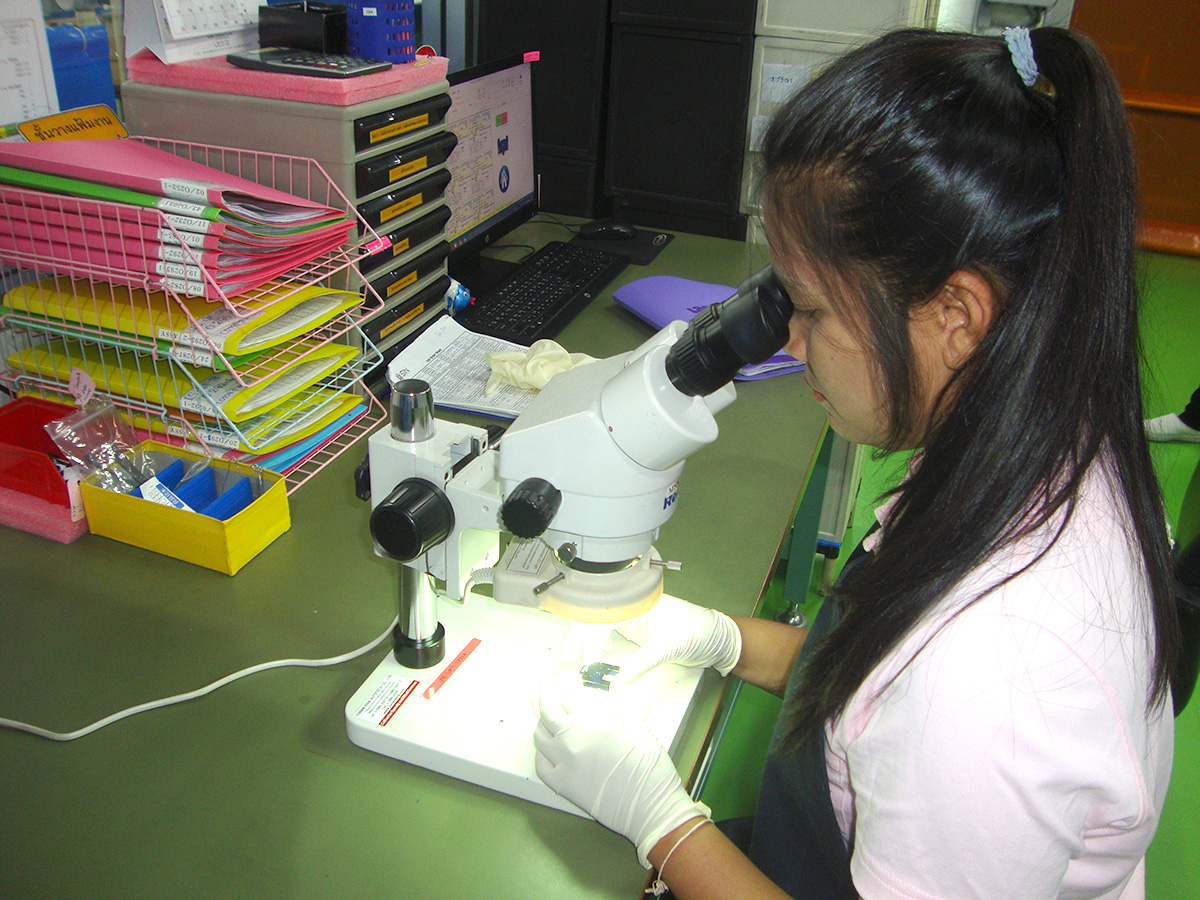 Quality control
We apply 100% inspection to products for which the visual requirements are especially high.